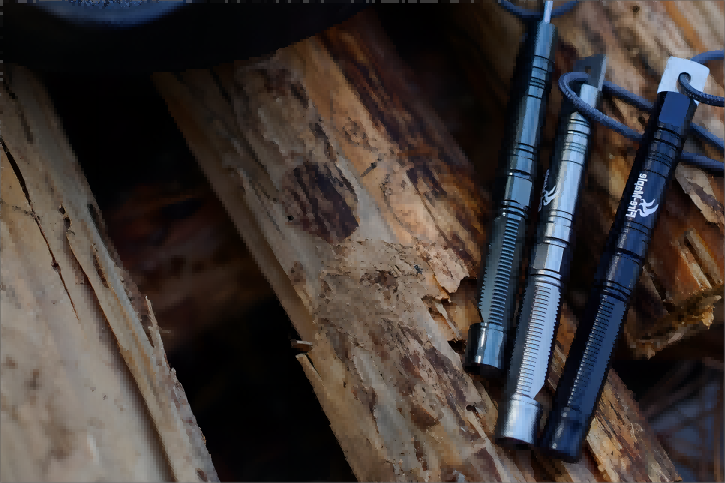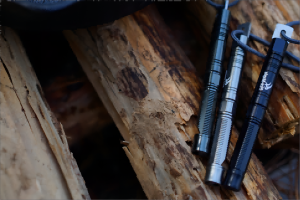 Do you have wood furniture for your outdoor kitchen or camping? The wood will last for years if you treat the wood well and maintain its cleanliness. If you pay no attention to untreated wood it rots and ages early. You won't be ready for that mishap!
To treat untreated wood for outdoor use, you don't need to hire a professional contractor. And if you are a beginner and don't know how to make it possible it is your time to boost learning. We will show you what kind of materials you need, a comprehensive step-by-step explanation of methods, and introduce you to some must-have products from Deermaple's camping storage collection.
How do You Treat Untreated Wood for Outdoors?
Before you begin, gather all the essential materials mentioned in the table, and don't forget your outdoor cooking equipment to enjoy a feast while working. So What Do You Need?
Gather Your Materials
| | |
| --- | --- |
| Material | Purpose |
| Tung or Linseed Oil | Prevents moisture, UV rays, and decay, enhancing wood's natural shine. |
| Polyurethane | Creates a protective barrier, making wood resistant to water, chemicals, and wear. |
| Mineral Spirits | Used for thinning tung or linseed oil, polyurethane, and wood stains ensuring proper application and cleaning paint brushes. |
| Wood Stirring Stick | Essential for mixing oils, stains, or sealants thoroughly, ensuring they are well-blended for application. |
| A Bristle Paintbrush | Used to apply the products evenly, ensuring penetration and effective coverage. |
| Fine Sandpaper | Prepare the wood surface by smoothing rough spots and creating a clean, even surface before you begin your magic. |
| Vacuum Cleaner | Cleans dust and debris from the wood surface after sanding, ensuring a clean starting point for treatment. |
| A Couple of Rags | Versatile for wiping off excess treatment, cleaning brushes, or applying and buffing treatments, providing a clean surface. |
| Wood Filler | Used to fill cracks, gaps, or imperfections in the log, providing a smoother surface. |
| Paint Roller | Provides quicker and more even application on larger areas. |
| Drop Cloths/Tarp | Protects the surrounding area from spills and drips during the whole process. |
| Gloves and Eye Protection | Ensure safety by protecting hands and eyes from contact with any strong chemical. |
| Mask or Respirator | Provides respiratory protection when working with products with strong fumes. |
| Timer or Stopwatch | Helps track drying and curing times specified by instructions. |
Step 2: Preparing the Wood
Prepare the wood by sanding and cleaning the surface, ensuring a smooth and clean foundation for treatment.
Step 3: Choose the Treatment of Your Choice
Select the appropriate treatment product for your wood type and project, considering factors like protection and resistance. You can choose
Wood Preservatives: Protect against rot and insects.
Stains and Sealers: Enhance the appearance and provide water resistance.
Paints: Offer protection against moisture and UV rays while adding color
Step 4: Evenly Apply the Treatment
Apply the treatment evenly by using a paintbrush and roller, following the wood grain and allowing it to dry thoroughly. Don't forget to treat all sides of the wood, including end cuts, for complete protection.
If you want clear finishing make sure to apply two coats to provide extra protection but remember to allow each coat to dry thoroughly before applying the next.
Step 5: Give Time to Dry
Give the treated wood ample time to dry and cure according to the product's instructions.
A typical log can take a few hours to a few days, depending on the climate.
Step 6: Optional Finishings
Customize your wood's appearance with staining, sealing, or painting options.
If you desire a specific look or added protection, you can further customize your treated wood:
Staining: Add color to the wood with a stain that complements your outdoor space.
Sealing: Apply a clear sealer for extra protection and a glossy finish.
Painting: Choose a paint color that suits your design preferences to create aesthetics.
How Do You Treat Raw Pine Wood for Outdoor Use?
Pine wood is not water-resistant. It is a type of softwood that can crack or decay when comes in contact with water or moisture.
For external use, pine is treated through a sealing process by using wood sealers like linseed oil or tung oil to increase its longevity and protect against UV lights. It gives the log an aesthetic light blond color. Use a wood sealer for ultimate protection when building a pine fence. You can also look for pressure-treated pine in the market that will long last.
Clear coats of spar polyurethanes or lacquer are another method to treat pine. For DIY furniture clear coats are better options that may become your small pine project
Are Hardwoods Better Than Softwoods For Outdoor Use?
Hardwoods are a better choice for outdoor camping use than softwoods. They provide density and resistant to decay and rot than softwood. They are durable enough to withstand the extreme conditions on Its Last Legs.
Some most popular hardwoods for outdoors are:
Oak is a robust hardwood known for its natural resistance to rot, making it an excellent choice for outdoor structures.
Maple, on the other hand, is a durable hardwood that is often preferred for furniture and various outdoor projects.
Teak stands out as a tropical hardwood with its innate resistance to rot and insects, making it a preferred choice for outdoor furniture and projects exposed to the elements.
To be honest, softwoods do not fit the definition of outdoor wood. They are more vulnerable to weather conditions and will not last long.
Tips to Take
Proper Storage- Shelter from Storm
Untreated wood left exposed to the elements can quickly deteriorate. When not in use store them in a sheltered area to maximize their lifetime
If you're working on a project, protect your wood from rain and direct sunlight with tarps or covers. This simple step can go a long way in preserving its quality.
While working on the treatment of wood for outdoor use you may need some storage spaces to protect the equipment and tools for camping. Our Deer Maple outdoor foldable cupboards for keeping material safe and folding cart camping wagon for easy transport must be on your bucket list. These products Provide storage options for wood treatment materials and tools, keeping your workspace organized.
"The secret of getting ahead is getting started. Take advantage of the opportunity to protect your wood and elevate your outdoor adventures with Deermaple's camping gear.
Have fun responsibly and stay protected!