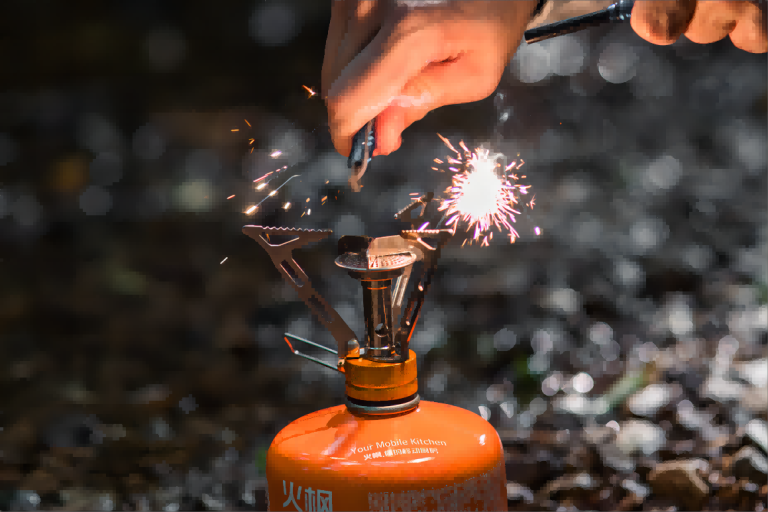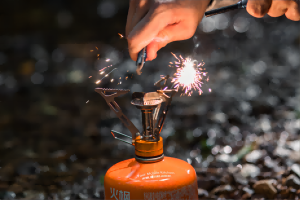 It is so much fun to see that every year many campers decorate their camps and take part in Halloween-related activities with a thrill. This year seems to be the best one yet, The more the merrier!
In the following section,  we're going to explain the eerie Halloween camping ideas with food, drinks, and DIY crafts. Furthermore, how to set up the campsite and what activities you can do during Halloween camping will shiver down your spine.
Halloween Campsite Decorating Ideas
Create an eerie Atmosphere
Spine-chilling Lighting Choices
If you are going to take Some lights for camping then why not make proper use by creating a theme for Halloween? Go for flickering lanterns,  LED candles, or even solar-powered fairy lights as they set the mood and mimic the moonlight.
Don't forget UV blacklights to make hidden messages or objects pop in the night.
You just need to buy a fog machine to add chill to the camping environment. It will take your campsite to the next level of spookiness.
With the right placement, it'll make your campsite feel like a scene from a horror movie.
Creepy Campsite Decor
Hauntingly Beautiful Decorations
You can transform the Camping area into a haunted wonderland with several decorations.
Hang ghostly figures from tree branches, and scatter fake spider webs that can be stretched across bushes, trees, or other surfaces to create a haunted or abandoned look just be sure they don't blow away by the wind.
Position eerie tombstones around your campsite to create a graveyard scene as a part of Halloween decor.
Be sure to use UV-reactive paint for that extra 'glow-in-the-dark' effect.
Pumpkin is the star of Halloween. You can make different shapes by carving them
Spooktacular Campfire Setup
No Halloween camping is complete without a campfire. There is nothing that gives you nostalgic vibes than telling scary stories in front of a campfire.
Create a real ghostly scenario by tossing in color-changing fire packets. These mesmerizing flames will not only keep you warm but also cast an eerie glow on your surroundings.
Halloween Camping Food Ideas
Ghastly Gourmet Dishes
By doing all these tricks it would be not fair if your treats were simple. Craft (not just prepare) soups and stews that are as sinister as they are delicious. Try to garnish black bean soup with edible "eyeballs" made from mozzarella and olives. Or perhaps a stew with meat carved into spooky shapes.
Get creative with pasta by serving "bloody" marinara sauce with twisted, gnarled breadsticks resembling witch's fingers haha! Alternatively, you can make 'mummy' calzones with cheese and sauce peeking out like bandages.
Freaky Campfire Treats
Ghostly S'mores Variation
These are campfire classics, but during Halloween camping, they can turn on ghostly forms. To create edible ghosts use marshmallows, chocolate, and graham crackers
Roast them over the fire until they're delightfully gooey.
You should craft a bewitching drink for campers of all ages. A bubbling cauldron of green punch or a mysterious, smoke-filled cocktail (using dry ice) will attract your taste buds and add an extra layer of spookiness to the night.
The cold-weather drinks that people mostly prefer are:
Hot Apple Cider
Hot Cocoa
Warm Russian Tea
Egg Nog
DIY Halloween Decor
Glowing Ghost Jugs: You can transform empty milk jugs into friendly ghost lanterns by adding glow sticks inside them.
Spooky Spider Webs: Create giant spider webs with black yarn between trees for a quick and eerie effect.
Jack-o'-Lantern Balloons: Draw jack-o'-lantern faces on orange balloons to light up your campsite.
Paper Plate Masks: Craft spooky masks from paper plates, paint, and elastic for a fun and creative activity.
Haunted Campfire Stories: Gather around the fire for ghost stories, adding a classic, chilling touch. You just need to chillin' like a villain!
Pine Cone Bats: Paint pine cones black and attach googly eyes and paper wings for adorable bat decorations.
Trick-or-Treat Banner: Make a DIY "Trick-or-Treat" banner using cardboard and paint for a festive entrance.
Monster Rocks:  To make colorful monsters take some rocks paint them quickly and hide them around your campsite for a scavenger hunt.
Witch's Hat Ring Toss: Use wrapping paper to make some witch's hats and use them for a fun ring toss game.
Candy-Filled Pumpkins: Decorate mini pumpkins with paint or stickers, then hide treats inside for a peek-a-boo surprise.
These simple DIY Halloween decor ideas will add a touch of spooky fun to your camping adventure, perfect for making lasting family memories.
FAQS
How to decorate your campsite for Halloween?
Tombstone goes well to add an eerie look to your campsite. You can make a DIY tombstone with the help of wood or cardboard. The next step is to paint and decorate them to do fun activities with your family and friends. Further, add a spooky factor by placing skull or skeleton parts on the floor near tombstones.
How to decorate camping?
Decorate your campsite with string lights, colorful lanterns, and cozy blankets. Embrace natural elements like pinecones and wildflowers for a rustic touch.
What is the fun in camping?
Nothing can beat the encounter of nature, wildlife, and star gazing away from the lights of the big city. There is no match for this. When you consider the benefits of camping you and your family get the chance to talk and laugh their hearts out and to share life stories.
How do you make a camping trip fun?
You can plan outdoor activities like hiking, fishing, and campfire games, and bring along tasty campfire recipes for delicious meals.
What are Camping Ideas?
Star-gazing, storytelling, and exploring nature trails. Research the location's unique attractions for a memorable experience.
Read Before Go!
It does not matter what activities and decoration ideas you choose the purpose is to be happy and creative. There is no need to spend a lot you will most likely find a dozen ways that are not costly. Just think outside the box to decorate your campsite and have fun in your vicinity. It's Halloween Ya'll!