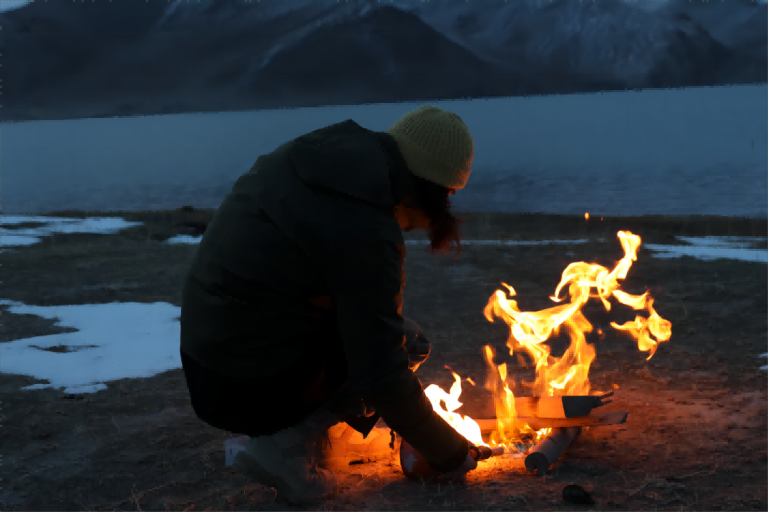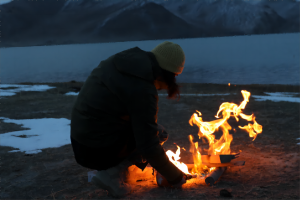 We can get away from our busy lives by going camping. It takes us on breathtaking outdoor excursions where we can disconnect from technology and re-establish a connection with the natural world.
But in order to ensure that your camping trip is enjoyable and comfortable, you must be well-prepared and have the appropriate gear. If not, your idyllic camping trip could end up being a terrifying nightmare.
The Best Hot Tent for Camping
Ultralight Hot Tent
If weight reduction is important to you, these are the best options for lone campers and backpackers. Usually composed of lightweight materials like sil-nylon, they provide rudimentary weather protection.
4-Person Canopy
These spacious tents are perfect for families or small groups since they offer ample room for sleeping and storage, which makes them an excellent option for group camping excursions.
Large Hot Tent
They are made for bigger gatherings or for people who prefer more roomy and cozy lodging. They frequently have several rooms and other amenities.
Canvas Tent
They have a long lifespan and can resist adverse weather conditions. They are frequently utilized in chilly areas and can be heated with a wood stove.
At what temperature can you tent camp?
The answer ultimately depends on how much tolerance you have for things. Yet, the majority of experienced winter campers concur that discomfort levels begin to rise at 40° F (4° C).
You will start to get cold at 40° F.
Although it will not be extremely cold, you should prepare by having a cozy sleeping bag and a heavy coat on hand. Even 30° F (-1° C) is bearable, but you will need warmer clothing than usual to stay warm. The majority of people fall asleep at 20° F, or -6° C.
You will be shivering in your boots and at risk of potentially fatal conditions like hypothermia and frostbite if you do not have the proper equipment. Without a doubt, it is too cold to camp in a tent below 20° F.
Frostbite can develop at these temperatures and start to cause symptoms in less than 30 minutes. In addition, your trip will not be enjoyable because you will be so miserable!
Wood Stoves for Hot Tent Camping
You must pack a tent with a heating feature if you go camping. A wood stove would be the ideal choice, as it is the most affordable and portable option to keep yourself warm. Thanks to the various options for wood stoves on the market, you can easily opt for one.
Stainless stoves are traditionally budget-friendly but bulkier. If your plan includes a long hike, you should go for titanium wood stoves. Of course, they are a bit costly but worth it as they are lightweight, easy to carry, and reliable. Some of the wood stove options for cooking outdoors are below.
Portable with Stand Titanium Outdoor Wood stove
The titanium wood burner made the stove ultra-light to carry for long trips. The foldable design can make transportation convenient, and no extra tools are required to assemble the stove. The bottom ashtray keeps the cooking area cleaner by preventing fuel from flying everywhere.
Model Name: DM-C003
Specifications
Stove size:
Open:Φ166x160mm
Close:Φ123mmx130mm
Stove weight: 149.3g
Ultralight Titanium Heat Resistant Portable Wood Burning Stove for Hiking
Ultralight titanium-based wood burner with no corrosive properties and durability Extreme temperatures can be greatly withstood by a Titanium Wood Stove. Your ultimate partner in camping. You do not need to worry about quality when it comes to deer maple products.
Model Name: DM-S002
Specifications
Stove size:
Open: Φ150*165mm
Close:Φ125mm*130mm
Stove weight: 381.1g
You can find all the information here.
Essential Tips for Hot Tenting
Start with a trial run at home. Make sure you know exactly how to set up your tent and use your stove. This is really important, and many campers cannot stress it enough.
Think about getting a larger tent and sharing it with a hiking companion.
It allows you to:
Divide the gear's weight.
Take turns gathering and processing wood.
There is enough space to stand and comfortably sit close to the fire
Or use it by yourself and take advantage of the additional room.
Do not stress if the floor of your tent is missing. Hot coals can melt through floors, which adds weight. You will not experience any problems if you do not pitch your tent in a wet area.
Avoid camping in areas with high winds, as it will be the scariest moment of your life, and you will have to face many disasters in extreme wind conditions. Having a hot stove inside your tent increases the risk factor tenfold.
Include fire starters and dry kindling if you plan on camping in a hot tent in wet weather. Trying to be a bushcrafter here is not worth the time and effort.
Use easy-to-carry firestarters rather than wax-based ones that clog your stove.
Get the wet wood dried right away. Gather and prepare all of your wood as soon as you arrive at camp. As your wood stove heats up, stack it around it so it can start to dry.
Invest in better tent stakes. I have personally witnessed numerous businesses using incredibly inexpensive tent stakes with their tents. They break off the heads and bend incredibly easily. If you are using a single-walled shelter, this could put you in a difficult situation.
Furthermore, kindly confirm that you have packed all of your belongings and that nothing is missing. This is a very important rule that protects our lovely outdoor activities as well as showing respect for those who come after us.
Make sure your fire is totally out, and remove any trash you may have brought.
Is it truly time for you to go camping? Your camping trip will be more enjoyable if you follow these 8 tips for easier camping preparation.
So go ahead and practice setting up your tent now to ensure a fun camping trip!