Ultralight Camping Pot Set Titanium Cookware Set
Ultralight titanium 2 in 1 cookware set adopt the crystallization technology processing mode,not easy to leave fingerprints, easy to clean.
Titanium Cookset portable folding handle for easy access while protecting us from pan burn after heating.You can make noodles,steak and so on, depending on your needs for outdoor use.
Titanium Cookset perfect for travel, camping ,picnic,or daily use.
Model Number

DM-C013

Material
Titanium
Size

Pan:Φ149x40mm

Pot:Φ115x80mm

Finish

crystallized surface

Weight

161.8g

Color
Gray
Logo
Customized
Package
Meshbag&colorbox
The feature of Titanium Cookset is ultralight, strong, never-rust, do not produce toxic substances after heating.
For this Titanium cookware set,can be closely combined together, saving storage space, convenient to travel with.
Ultralight Titanium cookware can be used not only as a bowl, but also as a frying pan and pan. You can heat the food directly in it.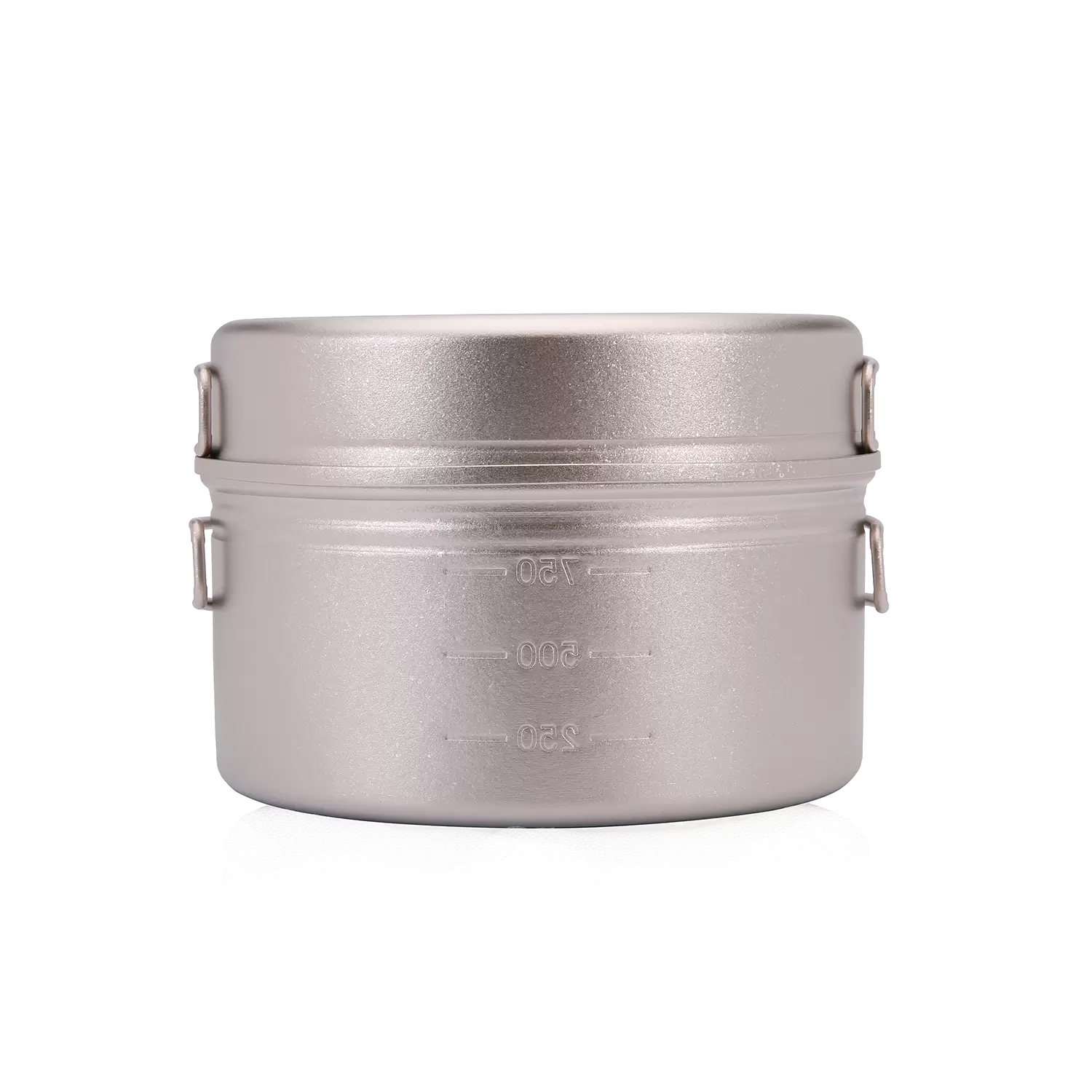 Usually sent it 7-15days after your payment.
We have ISO9001, CE,FDA, etc.For more information, please directly contact sales person.
Due to the particularity of titanium material, after cooking with open fire, the outside of t the surface of the Titanium stove (cookware/cup ) will burn black, which is a normal phenomenon, and it will be timely after each useScrubbing with detergent and a rag will help.
2 in1 camping cookware set r can be used in all kinds of outdoor activties like backpacking, camping, fishing ect.