From October 31st to November 4th, the 134th China Import and Export Fair (Canton Fair) was successfully held offline in Guangzhou. The exhibition area of this exhibition is approximately 1.5 million square meters. Compared with the 133rd Canton Fair, the number of exhibitors increased by 40%. As one of the most powerful outdoor products manufacturing factories in China, DEERMAPLE has also actively responded to the call of the Canton Fair, intending to show its strength to buyers from all over the world.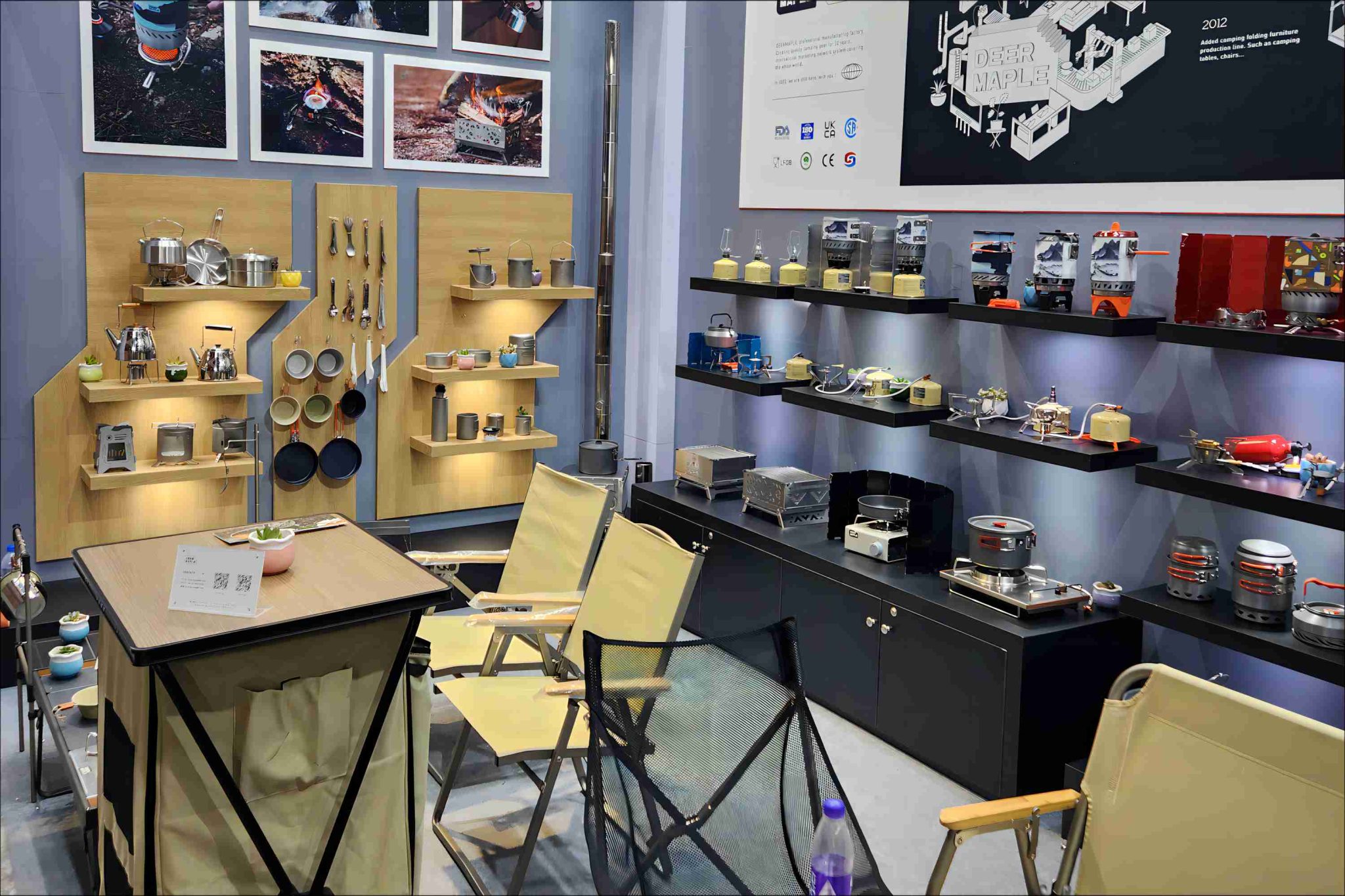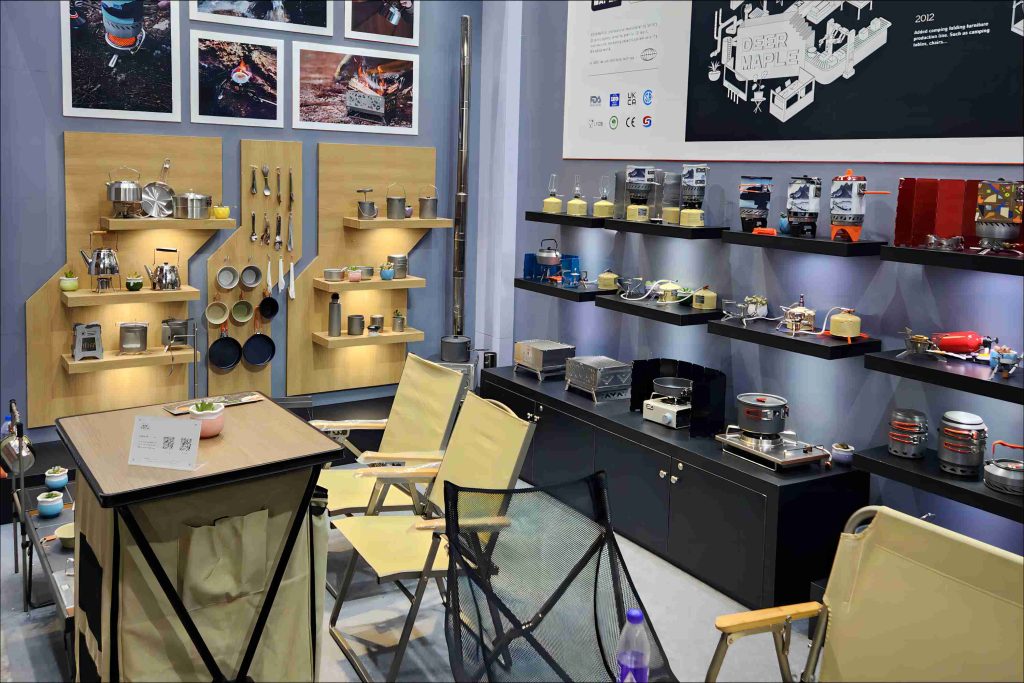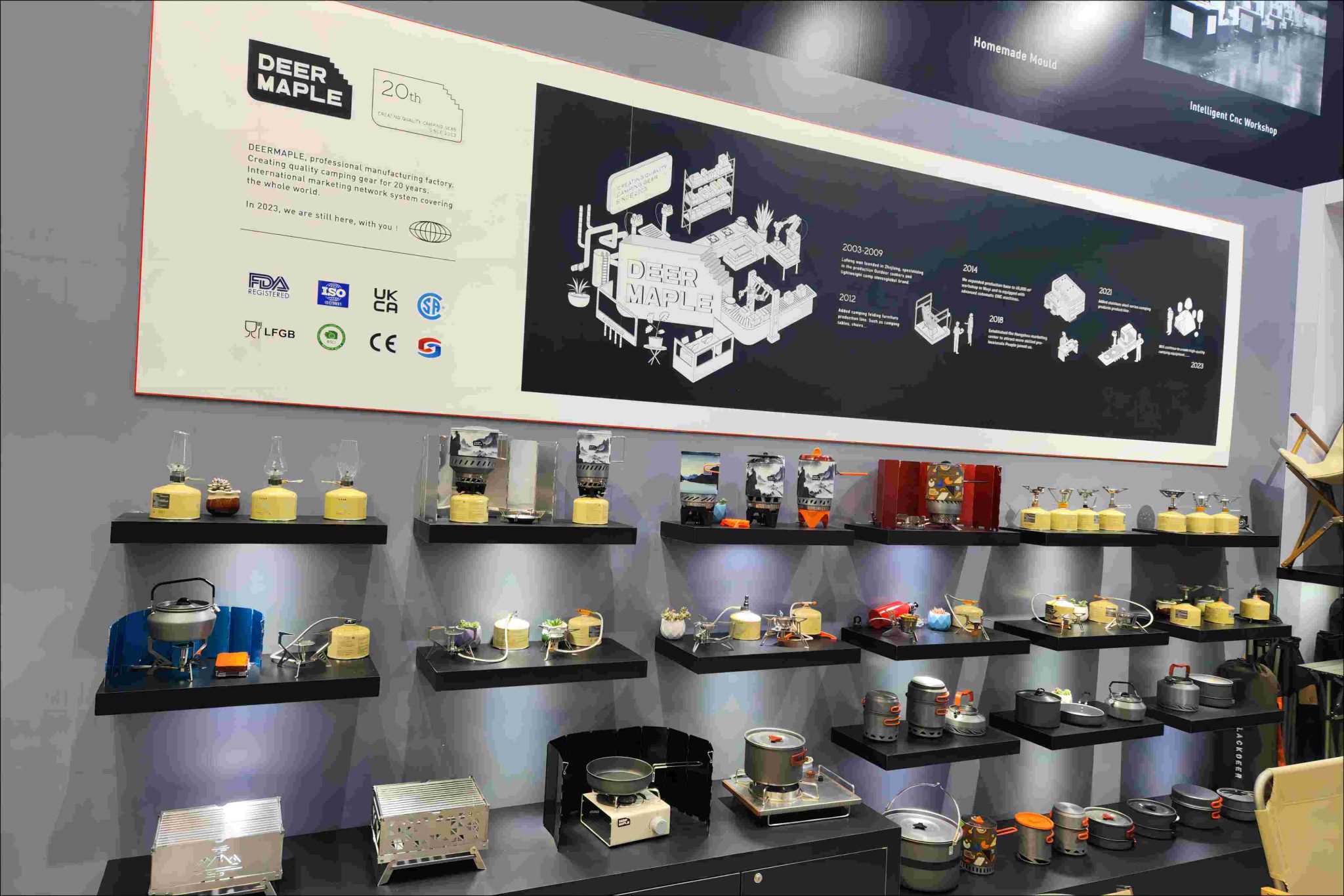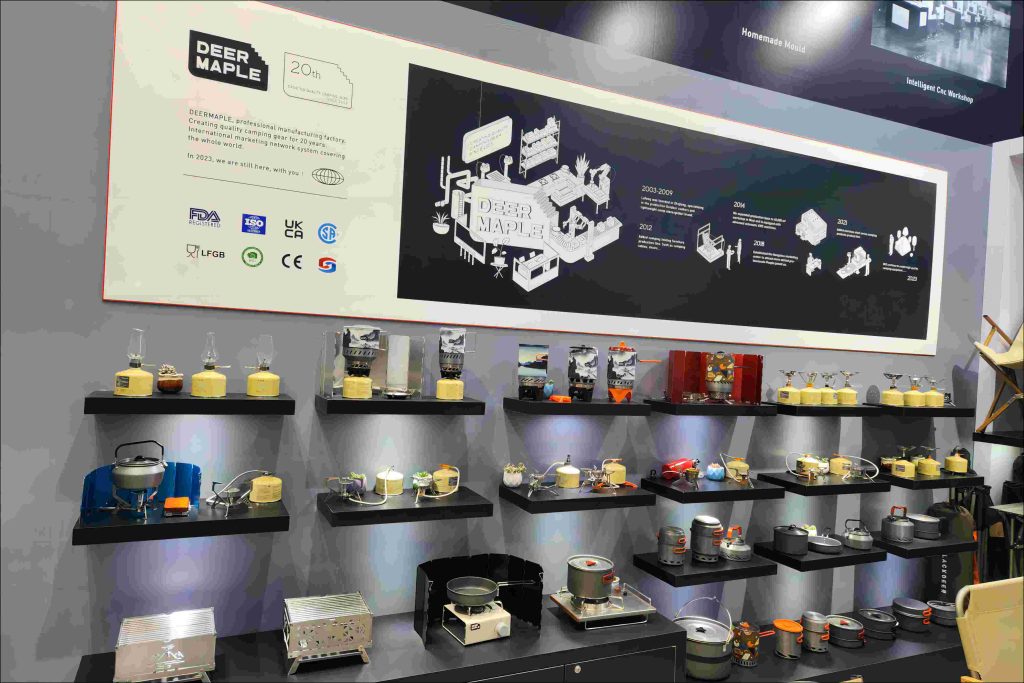 In the e-channel of Hall 11.1, even though there are only two booths 41-42, DEERMAPLE still attracted hundreds of customers for consultation and negotiation with its cinematic decoration and rich variety of exhibits. The independently developed 23-year-old new wood stove and aluminum alloy folding table became the star products of this exhibition. Deermaple's international sales provided detailed answers to questions raised by customers about OEM/ODM issues, product prices, innovative R&D capabilities, production capabilities and market access certification.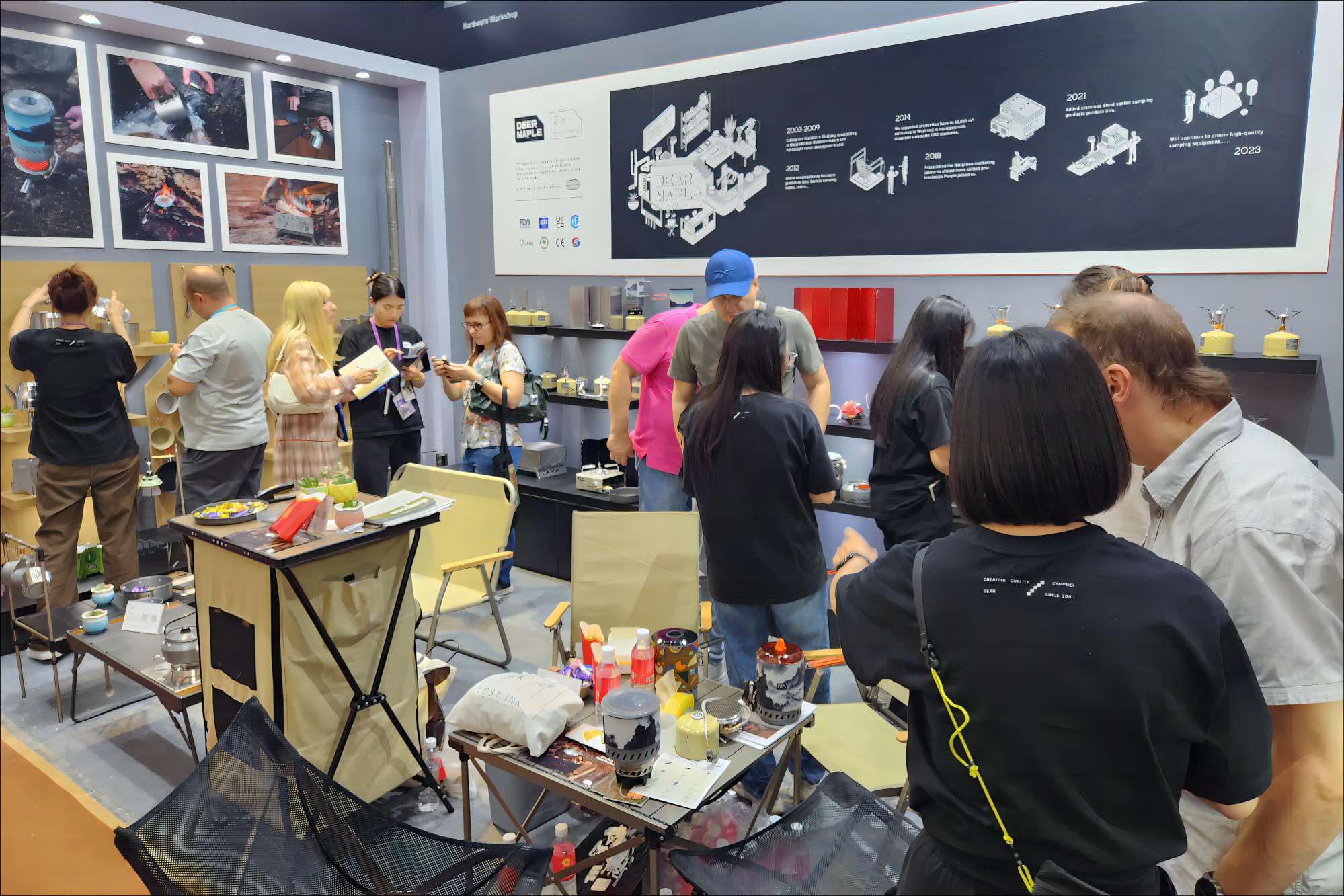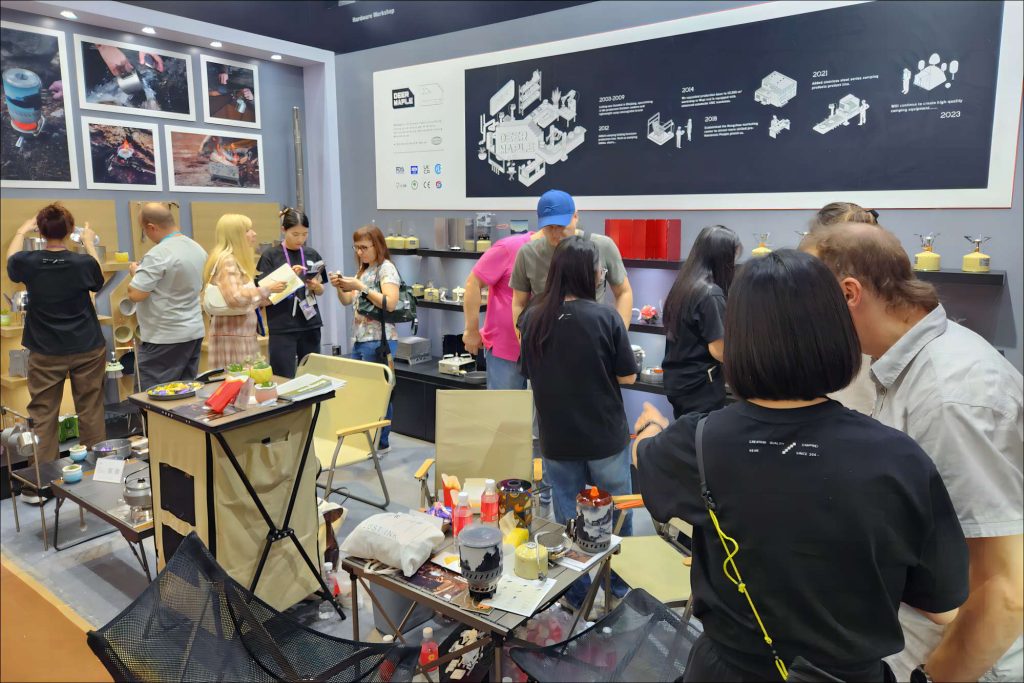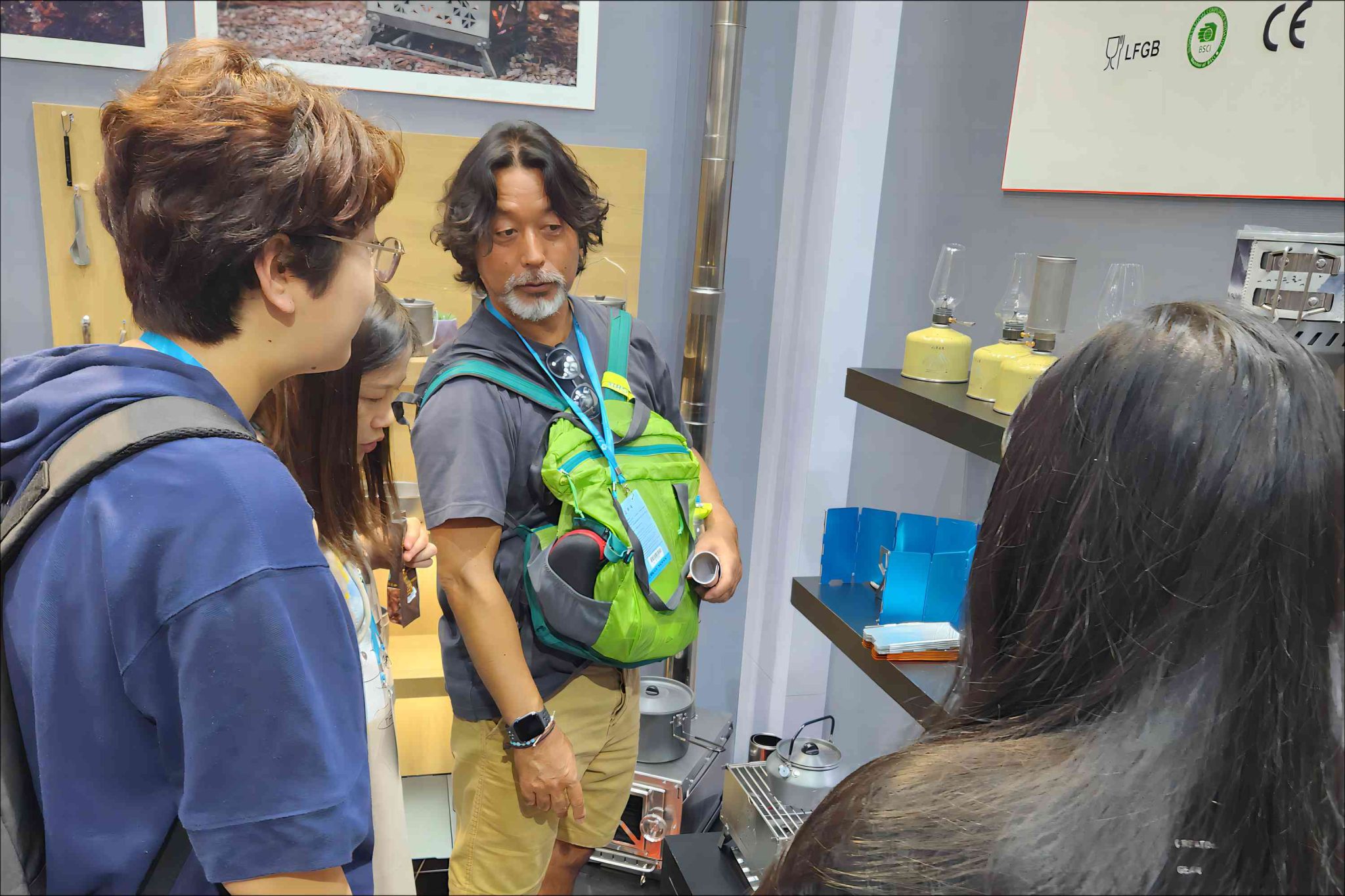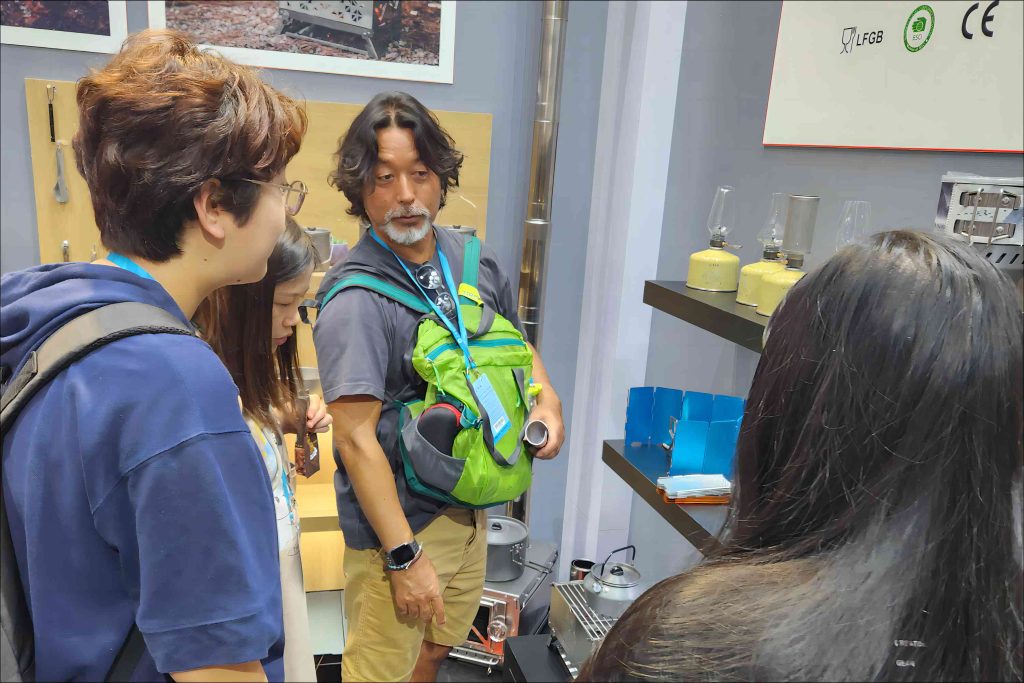 From family camping to outdoor camping; from folding tables and chairs to portable stove cookers. The complete product line attracts senior buyers from various countries and regions. Whether it is Japanese and Korean outdoor companies that prefer high-end tables and chairs or European and American outdoor players who prefer stoves and cookers, Zhejiang Lufeng, which has strong independent research and development and production capabilities, can satisfy them.
DEERMAPLE believes that a capable and creative "dancer" will surely win the applause of the audience on an international stage like the Canton Fair.