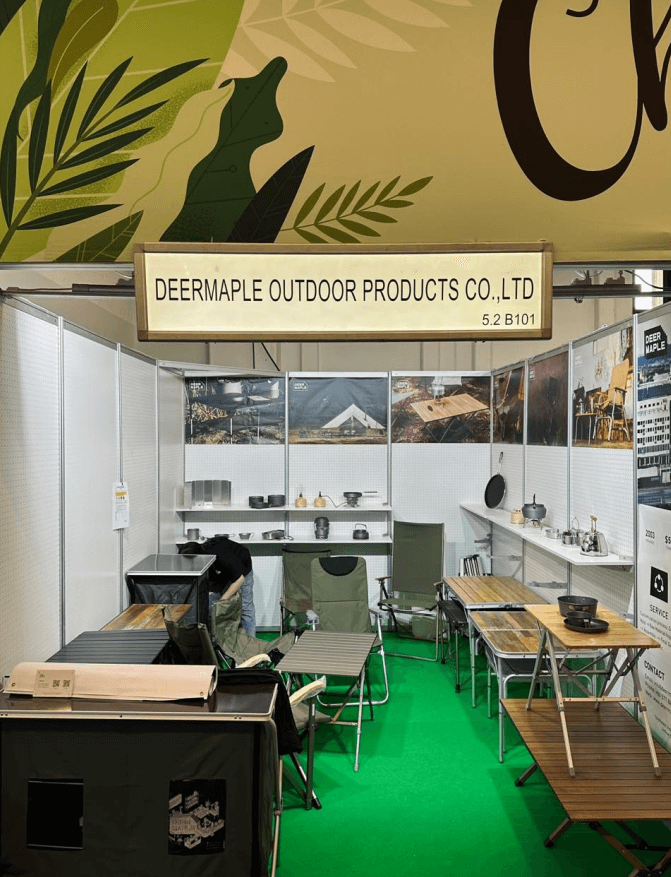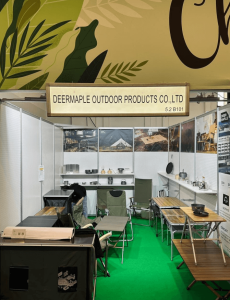 From June 18, 2023, to June 20, 2023, DEERMAPLE participated in the 2023 SPOGA+GAFA exhibition and had friendly exchanges with many European outdoor product companies at booth 5.2-B101.
DEERMAPLE is one of the most powerful outdoor product manufacturers in China. Our most distinctive feature is our emphasis on quality. The outdoor products we exhibited have attracted inquiries from buyers from many countries and regions due to their excellent quality. As a manufacturer of mid-to-high-end camping equipment, we can guarantee that all the camping equipment produced by DEERMAPLE are of the same quality as the exhibited samples, or even better.
In this SPOGA+GAFA exhibition, DEERMAPLE showed several new camping products independently developed by itself – infrared stove, adjustable back chair and high-quality bamboo and wood folding table. Many buyers gave high evaluation after trying our folding tables and chairs, and had in-depth exchanges with our salesmen on the innovative research and development capabilities, production capacity and market access certification of DEERMAPLE factories, and expressed It expresses the expectation of cooperation with DEERMAPLE in the future.
European outdoor product buyers are the most important allies and teachers of DEERMAPLE, and SPOGA+GAFA has given us an opportunity to communicate and learn directly with customers. If you have a genius idea for camping products waiting to be realized, then DEERMAPLE will be your right partner.