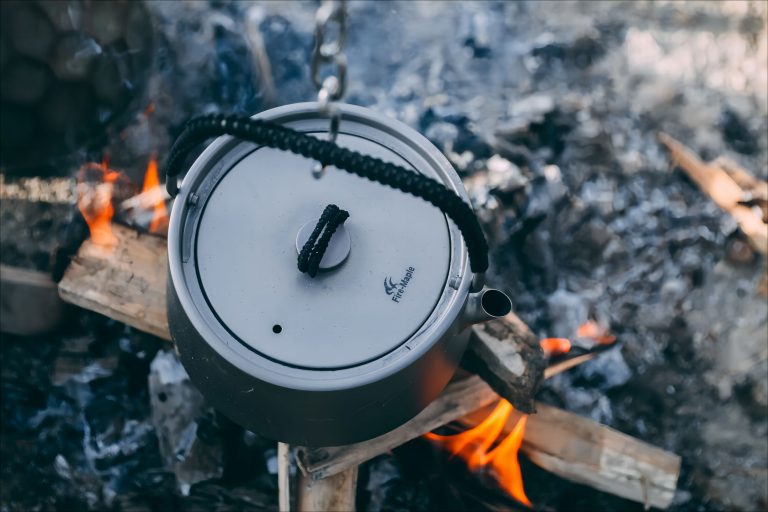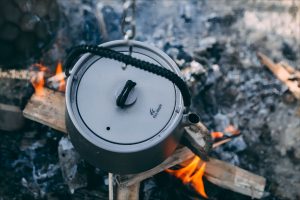 A gas stove is a classic kitchen device. While any pot or pan may be used on a gas stove, some need to heat more quickly. Another common mistake made by first-time purchasers is purchasing cookware that discolours with time. If you're not careful, you can pay for flame-resistant pots and pans. The fact is that purchasing cookware is a personal choice. Some people want excellence without spending a lot of money, while others want the most bang for their cash. Let's take a look at the best gas stove cookware.
Best Pots and Pans Materials for Gas Stoves
Cookware is made of many materials, so select the one that best meets your demands. Is it important what material your pots and pans are made of? The material of your cookware should correspond to the sort of cooking you want to conduct. Furthermore, as compared to an electric stove, cooking on a gas stove necessitates the use of high-quality materials. Here is our guide to the various materials used in pots and pans.
Stainless steel
Steel is mixed with additional metals like as carbon, nickel, and chromium to create this cookware. It is long-lasting, non-reactive, and corrosion-resistant. However, it is a poor heat conductor. That is why it is layered with a substance such as copper or aluminum. Most manufacturers combine these two materials together to provide enhanced heating capabilities. Stainless steel cookware is suitable for use on any stovetop and can withstand whatever you throw at it.
Aluminum
Although aluminum cookware is corrosion-resistant, certain foods can discolour or stain it. It does, however, transmit heat evenly, making it ideal for gas stoves. Furthermore, aluminum is light, flexible, and prone to warping.
One downside of aluminum is that it reacts with acidic foods. That is why, in order to modify the surface chemistry of metals, you should purchase anodized pans. This procedure modifies the hard surface such that it is non-reactive and scratch-resistant. The only disadvantage of anodized metal is that it is more difficult to clean. If you want your cookware to last, you should avoid using aggressive chemicals. Most manufacturers advocate using mild soapy water and a gentle sponge.
Copper
Copper is similar to aluminum in most ways, although it is more expensive. It helps you to evenly cook meals on a gas burner. Furthermore, it is easily scratched and reacts to acidic chemicals. The cookware is covered with a non-reactive metal to avoid this. Copper comes in a variety of colors, so you're sure to discover something that works for you.
Materials to avoid
Cast iron
While cast iron retains heat effectively, it takes longer to heat up. It is also difficult to carry around and must be pre-seasoned before usage. Browning meat with cast iron is a good idea.
Ceramic
This is aluminum-based nonstick cookware. The coating may be destroyed if you cook at high heat. When you use cookware on a gas burner, you may only cook dishes on low or medium heat.
Best pots and pans for gas stove
If you're looking for safe and durable cookware, you should invest in the following:
Best Selling Lightweight Camping Solo Backpacking Pot and Pan Set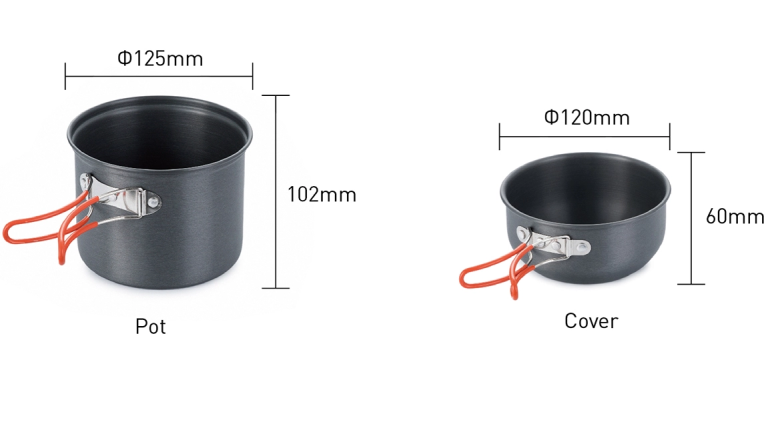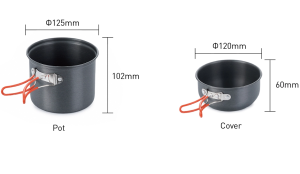 This lightweight cookware set includes a 0.9L pot and a 0.5L pan. The little frying pan may also serve as the cooking pot's cover.
The total weight of this aluminum cookware set is only 229g, making it so light that you can hardly feel it when carrying it.
ØThis hard anodized aluminum hiking cookware is FDA and LFGB-approved. It is an excellent option for solitary camping, hiking, trekking, backpacking, and climbing.
To minimize backpack space, a 230g gas canister, and a tiny backpacking stove may be stored inside the metal camping pot.
Heat Exchanger System Cookware Sets for Fishing


All of the pots are made of hard anodized aluminum, which is both strong and scratch-resistant.
The two lids may also be used as frypans. It's multipurpose, so it can satisfy all of your outdoor cooking demands.
The handle is created with a plastic covering, making it more pleasant to grasp. The entire cook pot has LFGB and FDA clearance, making it highly safe and healthy to use.
An ultralight burner and a 230g gas canister may be placed within the little pot, and the lid can be closed. Tt takes up a small amount of space in your backpack.
Portable Aluminum Cooking Set for Outdoor Fishing


The portable cooking set includes a pot and a cover. The cover may also be used for cooking.
The cookware set is lightweight and only weights 268g because it is made of hard anodized aluminum.
Increase heating efficiency by 30% with a revolutionary heat exchanger design to boil water faster and cook simpler.
The plastic covering on the foldable handle protects us from being burned by hot temperatures.
The handle can be folded, and a 230g canister can be placed within the pot to free up room in our bag for other supplies.
Solo Camping Pot with Heat Exchanger System


This cooking pot includes a TPE cover and a 1L pot with a hard anodized finish that is durable and scratch-resistant.
The heat exchanger system is effective in concentrating heat to boiling. It can increase heat efficiency by 30% and save time and fuel while cooking outside.
It works well with a lightweight stove, a 230g gas tank, and a little burner that can be inserted into this pot.
Ultralight Backpacking Aluminum Pot Set for Outdoor Camping


The camping cooking set includes two metal pots and two pans (covers).
Those two frying pans may be utilized as bowls or coverings for up to 23 people when camping.
The rivet stainless steel wire handle is used to assemble the camping pot.
The little camping pot can fit inside the main cooking pot. In the meantime, a 230g canister and a little gas burner may be placed inside.
The trekking aluminum pot set will be transported in its regular mesh bag due to its self-contained construction and lightweight weight.
Visit our website https://www.deermaple.com/ for more products.