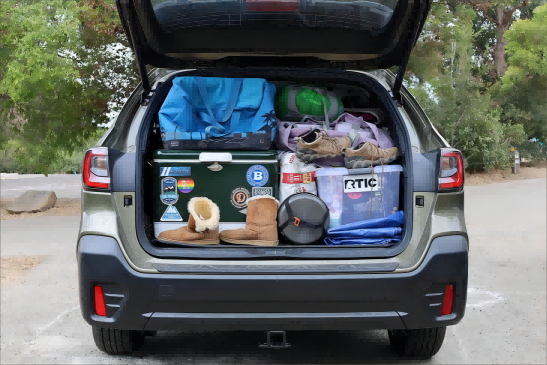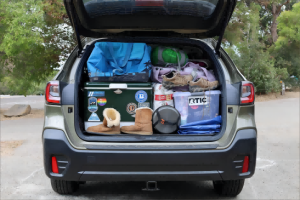 Car camping is a type of camping that involves utilizing a vehicle for accommodation and transportation. This sort of camping usually involves staying at specified campsites or in designated camping areas. Camping in a vehicle is more pleasant than hiking since campers bring more gear and supplies. Vehicles also act as shelters and a base camp for exploring the local region. Because of its ease and accessibility, car camping has grown in popularity. It's a great way for families and groups of friends to enjoy the outdoors while staying close to home. In this article we will cover all the car camping essentials people need during camping.
Car camping essentials: sleeping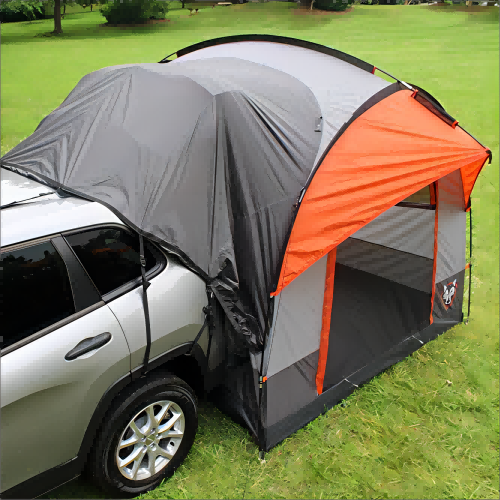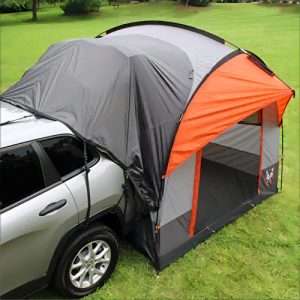 Tent
When it comes to camping, a tent is a must-have for a good night's sleep. Choose a tent according to the number of campers, durability, weather, and convenience of setup. To keep cool and minimize condensation, choose a tent with a ventilation system.
Sleeping bags
A good quality sleeping bag is essential for car camping. Choose a lightweight sleeping bag that travels compactly and is appropriate for the weather conditions. Consider the insulation type, comfort grade, and outer and inner shell material of the bag.
Sleeping pads
A comfy sleeping mat is essential for car camping. Depending on your preferences, choose between air, self-inflating, or foam cushions. Consider the sleeping pad's insulation, thickness, and size. A good sleeping pad will protect you from the cold ground and give cushion for a restful night's sleep.
Pillows
Pillows are a luxurious addition to your camping equipment. Bring pillows that will allow you to sleep in a comfortable and healthful position. Inflatable travel pillows or compressible pillows are good solutions for car camping due to their mobility and comfort.
Car camping trip essentials: camp kitchen

Stove and fuel
Your vehicle camping checklist should include a dependable stove and gasoline. Choose a propane or butane stove that is simple to use and offers rapid heat. Always have a spare fuel canister on hand. One canister usually lasts several meals, so bring additional if you want to cook frequently. Don't forget to check if your stove requires matches or a lighter.
Cooler
When it comes to camping, a top-quality cooler is a must-have. Look for a large-capacity cooler that can contain all of your food and drinks. A well-insulated cooler keeps contents fresh and chilled for a longer period of time. Consider getting one with an airtight seal, a long lifespan, and maximum ice retention.
Reusable water bottles
It's important to stay hydrated when camping. Bring reusable water bottles to refill your supply of water. Choose bottles that can hold both hot and cold beverages, are compatible with filters, and have a tight-fitting cover to avoid spillage. Insulated bottles keep your beverages colder for longer; some even include built-in straws for convenience.
Kitchen knives
A pair of kitchen knives is essential for every travel. To address all of your cutting needs, choose a multifunctional chef's knife, a serrated bread knife, and a paring knife. Look for high-quality steel that will not readily dull, and carry a sharpening tool to keep its edge.
Utensils
Remember to include the necessary utensils for your car camping kitchen. Choose lightweight spoons, forks, and knives made of stainless steel or titanium. A spatula and tongs are also useful for grilling over an open flame. Pack a can opener, a bottle opener, and a corkscrew as well.
Trash bags
Proper garbage disposal is important for protecting the natural beauty of your camping surroundings. Bring strong garbage bags and pack them with you to properly dispose of them. Pack smaller bags to gather and dispose of food scraps and other non-combustible garbage
Car camping essentials: toiletries
Toiletries are essential for a pleasant and sanitary vehicle camp. Take toothbrushes, toothpaste, soap, shampoo, conditioner, and towels with you.  Remember to include a first-aid kit and any medicine prescriptions. Organizing these goods in a toiletry bag or container makes them more accessible and reduces clutter in the car.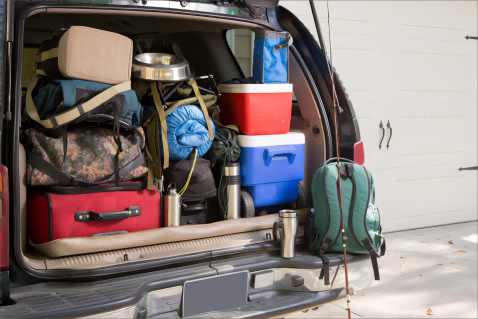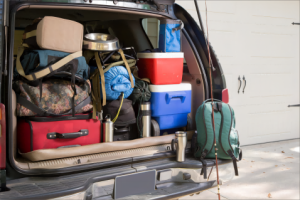 Car camping essentials: clothes
Consider the weather and activities of your trip while preparing your vehicle camping clothing. Pack light clothing for hot, bright days and layers for cooler weather or rain. Choose parts that are comfortable and allow for movement.
Miscellaneous car camping essentials: extra items
Foldable chair
A folding chair is an essential item to have on your vehicle camping packing list. It offers a comfy and easy sitting choice for relaxing about the campground or dining. It is also easy to pack and transfer in the car, making it a space-saving solution. To ensure lifetime, look for chairs with strong frames and weather-resistant materials.
Blankets
Blankets are versatile goods that are used for a variety of reasons while car camping. They are used as an extra layer of warmth on top of sleeping bags or as a comfy place to relax or lounge. They also be utilized for outdoor activities like picnics and stargazing. Choose blankets made of long-lasting materials and easy-to-clean clothing.
Lantern
A reliable lantern is required for every car camping excursion. It illuminates activities such as cooking, reading, and navigating about the campground at night. Look for lanterns that have adjustable brightness levels and long-lasting or rechargeable batteries. Some lanterns even include charging outlets for electrical gadgets.
Portable charger
A portable charger is a must-have for road trips, especially if you want to use electrical gadgets. It guarantees that you have power when you need it, whether for charging your phone, camera, or other devices. Look for portable chargers with high-capacity batteries, several charging ports, and the ability to power multiple devices. They should also be long-lasting and weather-resistant in order to handle outside situations.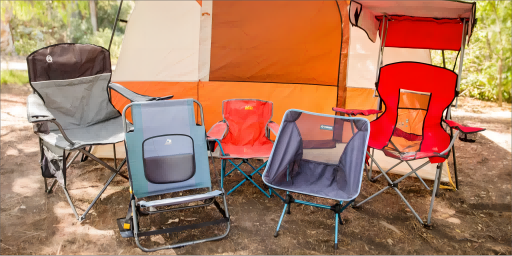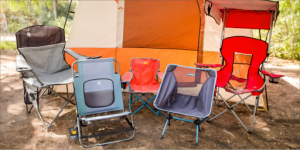 Conclusion
Car camping can be an exciting adventure as well as an amazing chance to get out in nature and enjoy the scenery. You now have the knowledge of everything you need to bring along for a great vacation due to the comprehensive checklist of vehicle camping needs. You may also learn how to improve efficiency while packing your vehicle before a vacation with little practice and study.